Voices Mosaic is a small select early music ensemble of singers who focus on historically informed performance of sacred and secular music from the courts and cathedrals of the late Medieval, Renaissance, and early Baroque periods.
Voices Mosaic seeks to both preserve and re-introduce choral masterworks in ways that both entertain and educate, while fostering musical artistry and scholarship in these interdependent disciplines.
Dean Feldpausch was born in south-eastern Michigan and began music studies at an early age, attending Blue Lake Fine Arts School and Interlochen Center for the Arts in western Michigan. After conducting his first a cappella choir at the age of 16, Dean realized his calling and has tirelessly dedicated his time, talent and treasure to furthering the choral art.
He has served as Choral Director at various churches throughout DC/MD/VA as well as Festival Choral Director for the Choral Conductors Guild, with combined choruses up to 300 singers. Dean is in demand as a clinician to continually help coach, encourage, and adjudicate new generations of young singers. He is also active as an arranger and private music instructor in voice and Celtic instruments.
In prior experience, Dean was the Music Director of the Sacred Singers of Washington, who for 8 years performed up and down the east coast of the US. Highlighted works included Handel's Messiah, Vivaldi's Gloria, Monteverdi's Sestina, Byrd's Mass for 4 Voices, and other scores by Praetorius, Lassus, Gabrieli, Palestrina and Victoria.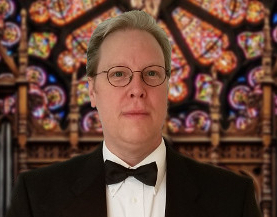 While active as a singer, Dean has performed most of the major choral works with the Oratorio Society of Washington (now the Washington Chorus). He contributed to the successful performance of Britten's War Requiem which won a Grammy Award for best choral performance in 2000.
Dean holds undergraduate (voice/teaching) and graduate studies/degrees (conducting/leadership) from Brevard College, Shenandoah Conservatory, Westminster Choir College, and Regent University. He is honored to have studied conducting with the following master choral conductors: Mr. Robert Shafer, Dr. John Bertalot, Dr. Weston Noble and Dr. Rodney Eichenberger.
Extraordinary Experiences
The repertories of the late Medieval, Renaissance, and early Baroque need to be rediscovered, reinterpreted, and reperformed.
Performers and audiences alike seek to explore the sounds that Queen Elizabeth might have heard, that Bach favored, that echoed in the Sistine Chapel.
The application of correct vocal techniques with sensitivity to: